Currently I'm testing my way through different oil pastels to see which ones are the best. This time I'm reviewing oil pastels by Arrtx which they sent me for free in exchange for this review. Nevertheless these are my honest thoughts and opinions of them. Please continue to read my Arrtx soft oil pastels review.
The Chinese art brand Arrtx produces different kinds of art supplies like markers, colored pencils and soft pastels. Previously I have tested their soft pastels, you can read about it here. It's the first time I'm trying their oil pastels.
The set
This Arrtx soft oil pastel set consists of 72 colors. It is the only set in their range and you can't buy any individual pastels.
The oil pastels are marketed as soft with a creamy texture, vibrant and are supposed to be great for different oil pastel techniques. They come in a big flat box with a cute design and are securely placed in a protective foam layer. On top of the pastels was also a thin foam sheet for extra protection. No oil pastel was broken on arrival.
Each Arrtx soft oil pastel is wrapped in paper which is perforated several times to make ripping it easier. Unfortunately there was no color swatch sheet and no information regarding the lightfastness. After reaching out to Arrtx about that, they shared the lightfastness and pigment information with me and I attached it here for you as well.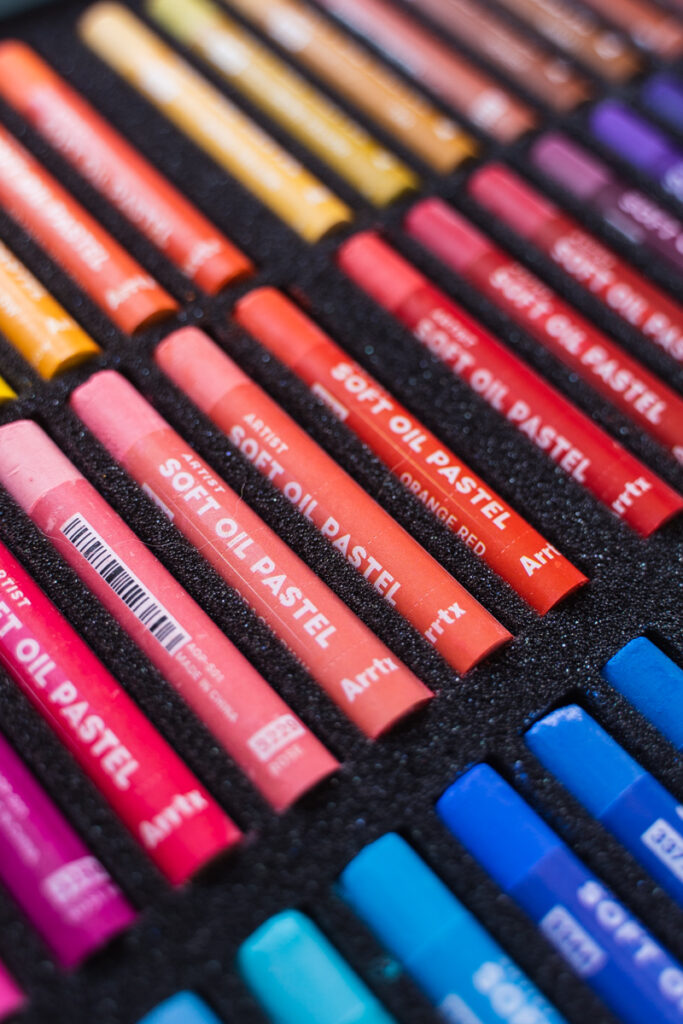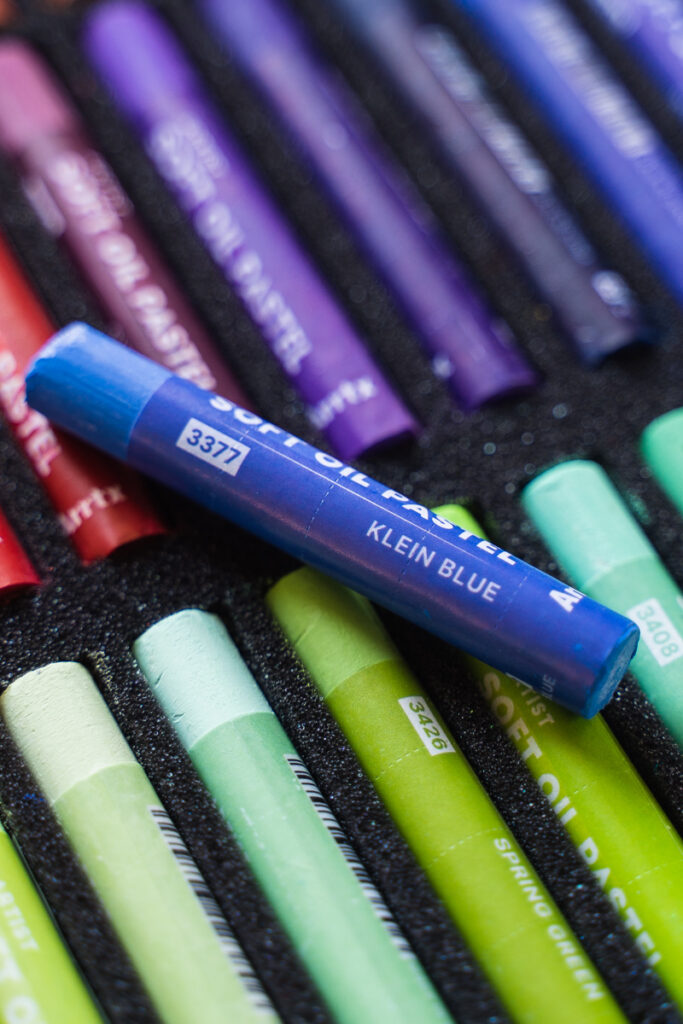 Currently you can find this set on Amazon for $38.99. That's a very reasonable price for this many colors and for this quality.
The colors
The color range of this set is quite amazing and with 72 colors you have all the ones you would need. The colors really are vibrant and opaque and offer a great range of value. There are also no identical colors which can sometimes happen in a set this big.
I especially love that this set also offers quite a few neutral brown and gray tones. Such colors are often overlooked but essential for portraits.
Performance
The first time I used the Arrtx soft oil pastels I noticed right away that they are more sticky than creamy. It was hard to apply a thin even layer to the paper but when I applied more pressure I was able to put down a nice thick layer of oil pastel.
The softness of each oil pastel varies, some are softer than others. But I was very pleased to discover that every single one without fail can be applied thickly. With other oil pastels like the Paul Rubens ones that wasn't always the case. It's possible to apply thick layers on top of each other and what's even more impressive is that light colors can cover darker colors.
For my first drawing with them I decided to do a master study of Sorolla's oil painting Walk on the Beach. I exclusively used the Arrtx soft oil pastels for this.
Like I stated above, it is hard to make thin even layers with these oil pastels. It is not impossible but when using little to no pressure the pastel gets really crumbly and kind of streaky. Undoubtedly some people would be annoyed by that. I certainly was at some points.
It's really easy to mix the colors on the paper though. You can blend them with your fingers, q-tips or a brush dipped in linseed oil (read about different oil pastel techniques here).
These oil pastels seem to be made for impasto work. They can be applied really thickly on top of each other and you can achieve a great paint-like texture with these. Sometimes it was hard to apply the color thickly when there were already many layers. But when using enough pressure or a painting knife it can be done.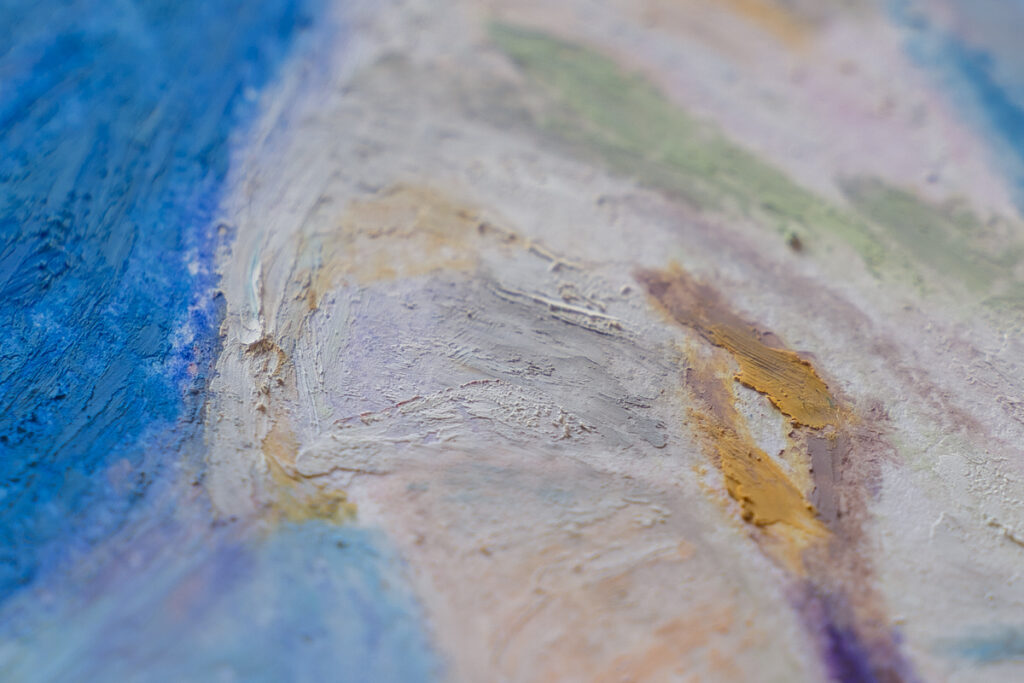 Pros
Amazing color range
Perfect for impasto work
Great value for the price
Cons
Quite sticky
Crumbly and streaky at times
Final thoughts
I love creating textured artwork with oil pastels and these Arrtx soft oil pastels are truly perfect for that. Yes, they are more sticky than creamy but still they are soft and easy to apply.
The 72 colors are vibrant and easy to mix. The crumbles can be really frustrating and annoying. But I think their ability to be applied thickly make up for it. For that price I believe they are absolutely worth it.
All in all I really like these oil pastels and can recommend them to beginners as well as intermediates. For professional use the lightfastness might not be good enough.
---
What next?
Here are some other oil pastels I have tried and reviewed: