Whether you're an oil pastel novice or a seasoned pro, concerns about their safety, such as 'Are oil pastels toxic?' may arise. This article addresses common questions about oil pastel toxicity, including their safety for children and pets, and offers clarity on these important matters.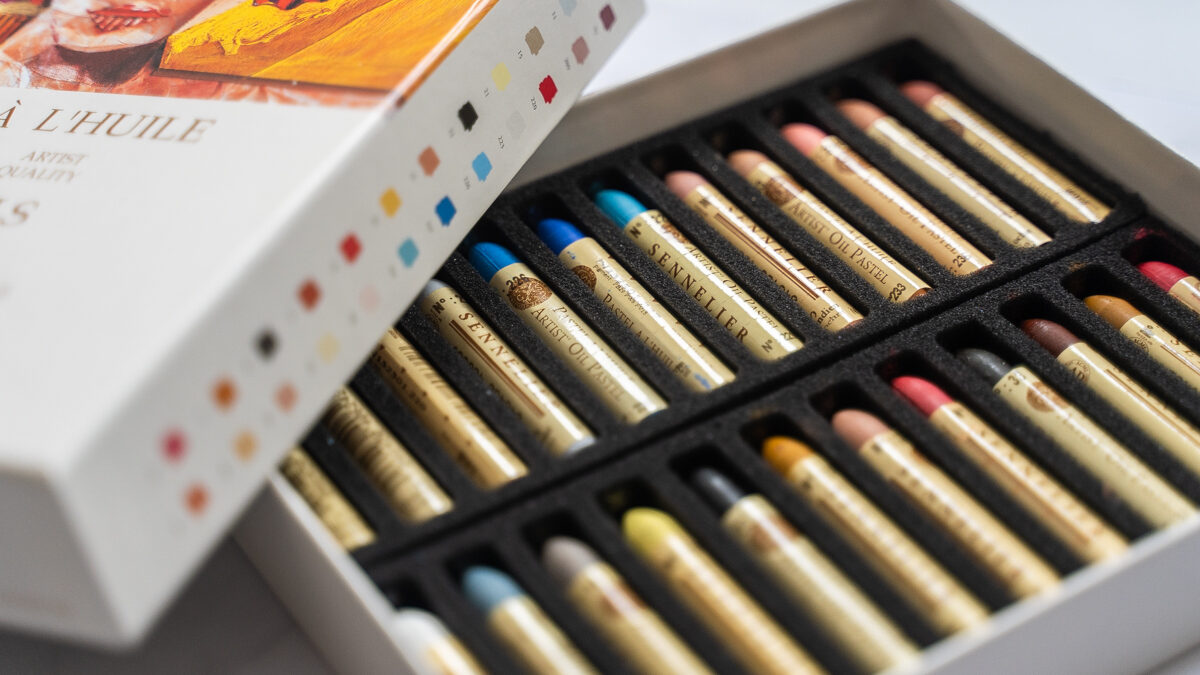 Are Oil Pastels Toxic To Humans?
Oil pastels are generally safe for adults to use. They typically consist of wax, a binding medium, and pigments. Some pigments, like cadmium or cobalt, used in certain oil pastel brands, can be considered toxic, but only if ingested. Artist-grade oil pastels are more likely to contain these pigments, while student-grade pastels usually do not.
Unless you consume oil pastels, they pose little risk. Unlike soft pastels, which can release inhalable dust, oil pastels do not present an inhalation hazard. Inhaling pigments is not a concern with oil pastels, and cadmium particles are generally too large to be absorbed through the skin.
If you're still concerned about specific pigments, you can check the pigment information provided by each brand. For example, Sennelier offers pigment information on their oil pastels, both on the product itself and online. For other brands, a quick online search may be necessary.
Additionally, look for the Art & Creative Materials Institute (ACMI) certified product seals on the product packaging. The "Approved Product (AP)" and "Cautionary Labeling (CL)" seals indicate that products have been evaluated by a qualified toxicologist for potential hazards and comply with federal and state art material labeling laws. (Learn more about ACMI seals on the official ACMI Website)
Are Oil Pastels Safe For Toddlers?
Toddlers have a tendency to explore the world by putting things in their mouths, making it crucial to keep oil pastels containing hazardous pigments out of their reach.
While oil pastels and crayons displaying the AP (Approved Product) seal on their packaging are non-toxic and safe for use by young children, it's essential to keep a close eye on your child to ensure they don't ingest them, as it's not ideal for them to consume these art supplies.
Are Oil Pastels Toxic To Dogs?
If your dog has accidentally chewed on or ingested an oil pastel, it's essential to watch for signs such as vomiting, diarrhea, loss of appetite, or labored breathing. If you observe these symptoms, promptly contact your veterinarian for guidance.
While most oil pastels are generally non-toxic and may only cause mild discomfort to your dog, it's crucial to ensure that the ingested oil pastel does not contain any toxic pigments or heavy metals. If your dog has consumed an oil pastel with toxic pigments like cadmium, cobalt, or lead, seek immediate veterinary attention.
Are Oil Pastels Toxic If Eaten?
Oil pastels containing toxic pigments should never be ingested. Ensure that oil pastels with pigments and toxic metals, including antimony, cadmium, lead, and nickel, are kept out of reach of children and pets.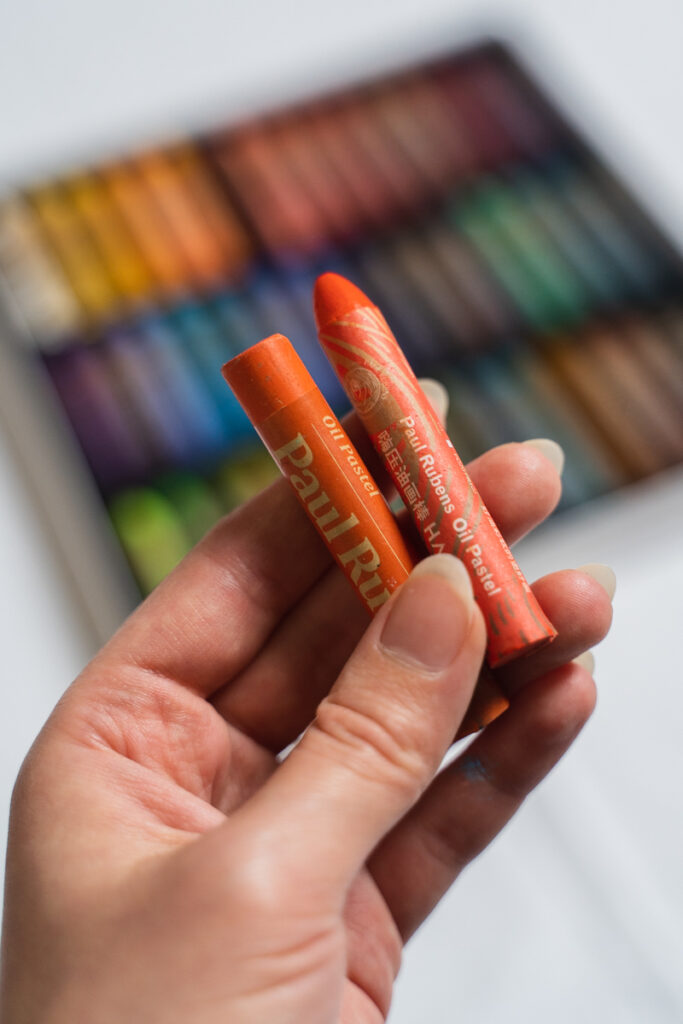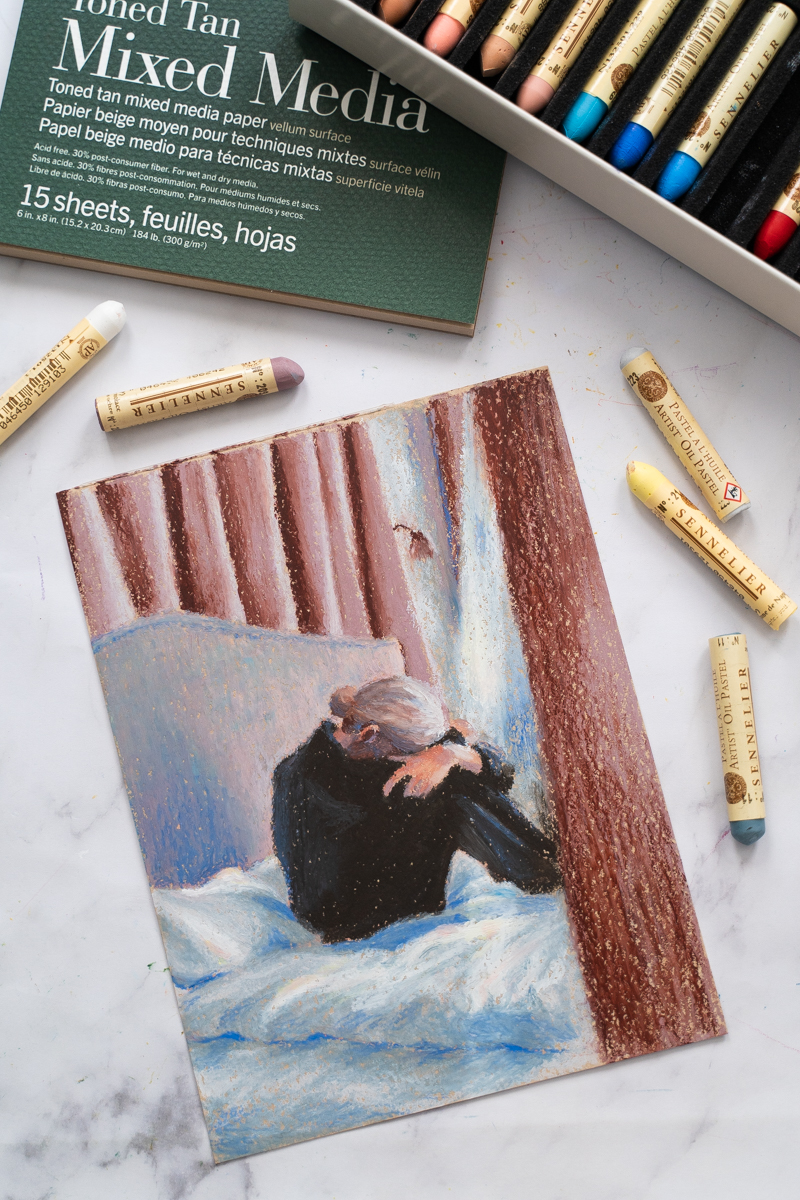 Non Toxic Oil Pastels For Artists
Here are some options for non-toxic oil pastels. Check both the Amazon and the Blick link to find the best deals.
Student Grade
Pentel Oil Pastels
Get on Amazon
Get on Blick
Sakura Cray-Pas Oil Pastel Set
Get on Amazon
Get on Blick
Paul Rubens Haiya Oil Pastels
Get on Amazon
Artist Grade
Caran D'Ache
Their oil pastels don't have any toxic pigments in them.
Get on Amazon
Get on Blick
Sennelier
Some of their oil pastels contain toxic pigments. You can check the pigment information online and opt to buy only individual colors.
Get on Amazon
Get on Blick
How To Use Oil Pastels Safely?
As previously mentioned, oil pastels are generally safe for artistic use. To enhance your safety, consider taking these extra precautions:
Wear Gloves: When working with oil pastel sticks, consider wearing gloves to protect your skin from any potential irritation.
No Eating or Drinking: Avoid eating or drinking around your art materials to prevent accidental ingestion of oil pastels or pigments.
Avoid Ingestion: Never consume oil pastels, as they are not meant for ingestion.
Proper Hand Hygiene: After completing your painting session, thoroughly wash your hands to remove any residue.
By following these simple steps, you can enjoy the creative process with oil pastels safely and worry-free.
Oil Pastels Techniques
If you're wondering how to use oil pastels you can read this post that contains all the different oil pastel techniques. Whether you're new to oil pastels or a seasoned artist, these techniques offer creative possibilities. Dive into the exciting world of this vibrant and enjoyable medium.
Conclusion
In summary, oil pastels are completely safe art products for artistic use as long as they are not ingested. Even if a child were to accidentally ingest them, the presence of the AP (Approved Product) seal on the packaging alleviates the need for immediate concern.
For those concerned about specific pigments used, examine the packaging for health and safety icons or conduct research on pigment information (applicable to individually purchased oil pastels).
You can confidently use oil pastels containing potentially toxic pigments as long as you adhere to basic studio safety practices.
Save for later