Not long ago the Chinese art brand Arrtx sent me their new soft pastel set for free in exchange for a review on my blog. Of course I got really excited and tested them out right away. And I was really quite surprised by how good they are. So please continue to read my Arrtx soft pastels review of the 48 color set. All opinions are honest and my own.
Arrtx produces different kinds of art supplies like markers, colored pencils and oil pastels. These soft pastels are new in their range and it's the first product of theirs I've used.
The set
This Arrtx soft pastel set consists of 48 colors. It is the only soft pastel set in their range and you can't buy any individual colors. The pastels come in a nicely designed box and are protected by a foam layer. None of the pastels were broken during transit.
When opening the box you are greeted by a transparent sheet of paper with the color swatches and names on it, as well as the pigment and lightfastness information for each pastel color.
Each pastel has the Arrtx logo and the color number printed and embossed into it. Every pastel is embossed but not every pastel has the black print on it. I've never seen pastels embossed like that and I think it's a good idea if the black print didn't turn out to be a bit of a problem.
Because when you're using the side with the print on the paper it can release it's pigments onto it and your artwork and turn the color muddy. For the few pastels without the black print it's not a problem but for the others it is. But once you know about this, you can prevent it from happening by rubbing the side with the print on some paper until it comes off.
Currently you can find these Arrtx soft pastels on Amazon for $39.99. That's a reasonable price considering it's less than a dollar for each pastel.
Amazon US
Amazon CA
Amazon UK
Amazon DE
Amazon FR
Amazon IT
Amazon ES
AliExpress
The Colors
The colors of this Arrtx soft pastel set are your standard introductory colors. By that I mean there are yellow, orange, pink and red hues as well as purples, blues, greens and browns. It's a really nice color selection and I especially like the more neutral green, brown and grey tones as well as the light pink and beige tones. I think these will work great for portraits.
Some of the colors are really vibrant others are a bit matted. It's especially noticeable on the black swatch. It's not a deep saturated black and more like a really dark gray. While drawing with them I found the colors to be a bit dull and wished they were more saturated. Especially the darks are too weak for me and it was hard to achieve some contrast with them.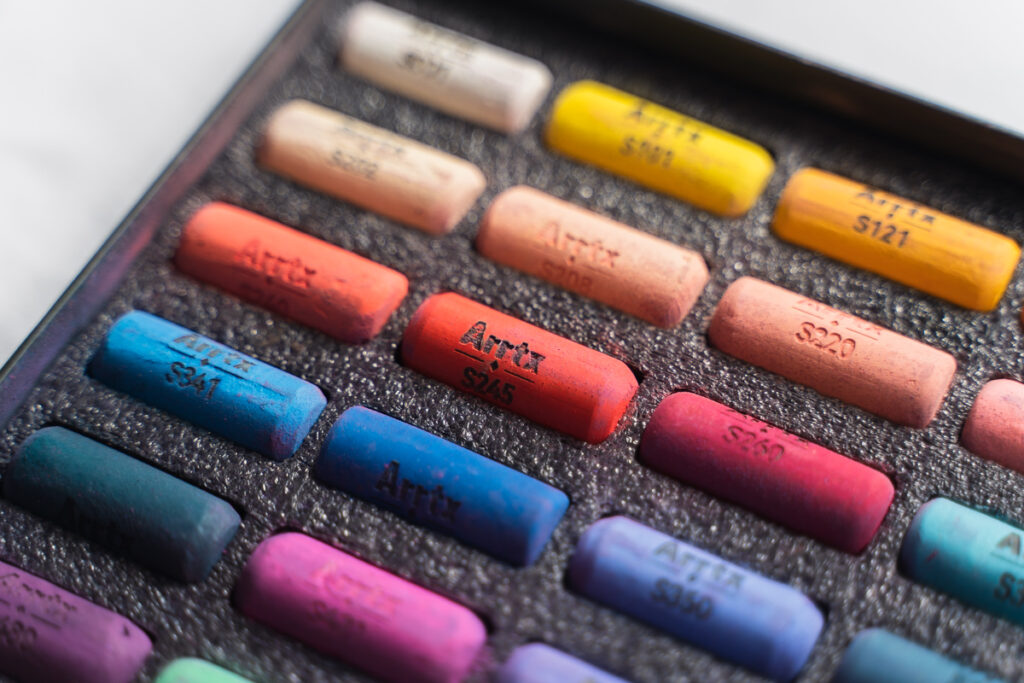 Performance
While swatching them for the first time I noticed that most of the soft pastels are really smooth but a few were kinda scratchy and harder to apply evenly. But this happens with higher end pastels as well.
I would say that these Arrtx soft pastels are medium soft. Sennelier and Paul Rubens soft pastels for example are softer and more buttery. Because the Arrtx pastels are not as soft they are also less dusty. I find that it's actually easier to get started with soft pastels that are a bit harder, so this Arrtx soft pastel set is great for beginners.
While drawing with them for the first time on Strathmore toned gray paper they performed well. It was easy to blend them and build layers. Unfortunately, it was quite hard to layer light colors on top of darker ones without it getting muddy. But this could depend on the paper. The green colors were a bit too dull for my liking as well as the darker colors. I couldn't achieve much difference in values.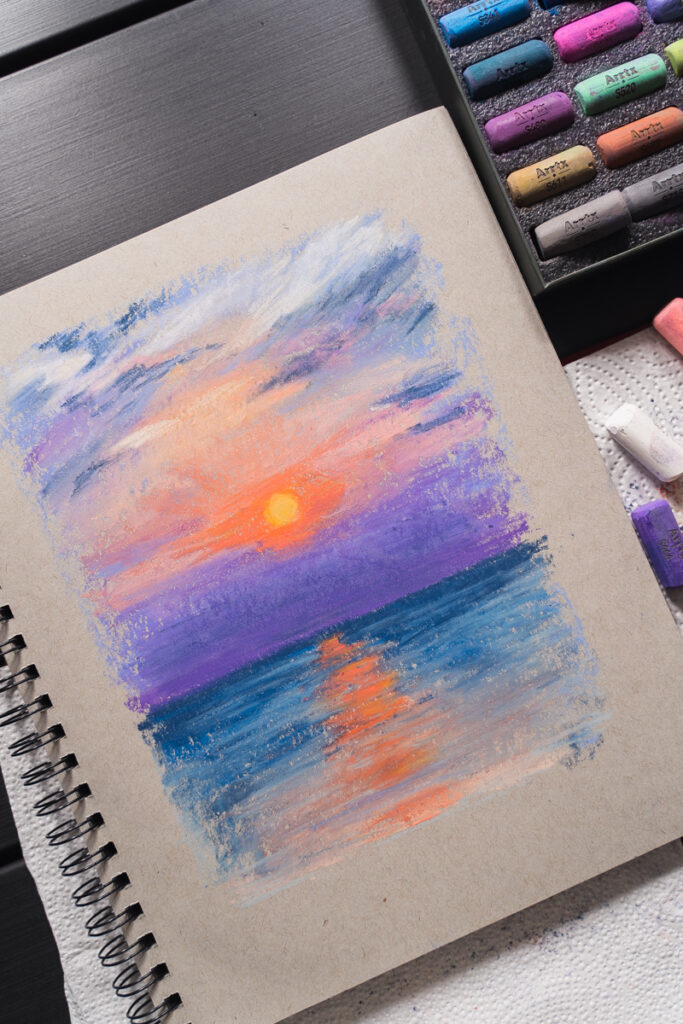 Pros
Nice color selection
Easy to apply
Good value for money
less dusty than other pastels
Cons
Black print on the pastel can transfer on to the paper
A few are scratchy and harder to apply evenly
Some colors are a bit dull and not too vibrant
Final thoughts
To conclude, I'm impressed with these Arrtx soft pastels. The color selection is great and overall the pastels perform well. It's a bit hard to apply light colors on top of dark ones and keep their vibrancy but this can be avoided by painting from light to dark. Some colors are dull and I wish they were more vibrant.
All in all it's a great set, especially for those who wish to get started with soft pastels and want to get a feel for this medium. The price of these is very reasonable for their quality.
Hopefully this review is helpful to you and your decision whether to get these or not.
---
What next?
Here are some other reviews I've done: