In this post, I'm sharing my experience with Lightwish acrylic markers, a product by the same brand that brings you Paul Rubens art supplies. These acrylic markers were generously provided to me for review purposes, and I'm here to provide my honest insights. It was my first time using acrylic markers, and I was very impressed by these. With dual tips and a brush tip feature, let's dive into my Lightwish acrylic markers review.
The set & packaging
The set encompasses 24 markers, each having dual sides, resulting in a total of 48 vibrant colors. The packaging is simple yet practical, designed as a plastic box that opens like a book. This design secures the markers perfectly, with each of the 24 markers nestled securely on both sides.
According to the markers' description, they can be used on an array of surfaces such as fabric, glass, rocks, wood, and, of course, paper.
These Lightwish acrylic markers are currently available on Amazon for about $20.
First Impressions & Swatches
My first interaction with the Lightwish acrylic markers revolved around swatching their colors. While swatching, I noticed a common occurrence among the markers: the colors often varied a lot from the hue displayed on their caps. That's not unusual with markers and pens, but I do recommend you swatch them before using so you don't end up being surprised.
Interestingly, for some markers the color seemed to be swapped inside the pen. A prime example is the yellow marker with colors 63 and 129. The cap of color 129 suggests a neon-like vibrancy, but the actual hue is darker and muted. Conversely, color 63 delivers a bright neon yellow, contrary to its cap representation. The same color-switch phenomenon can be observed with blue colors 29 and 48, as well as the pinks 151 and 128.
The Color Palette
The palette of the Lightwish acrylic markers consists of 48 vibrant and saturated colors. These markers offer consistent coverage, ensuring an even application across most surfaces. However, I did notice one marker (color 153) that exhibited slight blotchiness.
It's worth noting that the colors generally fall within the medium light to dark spectrum, with fewer options for lighter shades. Additionally, I found the blues (30 and 60, along with 50 and 31) to be somewhat similar.
Take a look at my swatch card above to see all the colors.
What are acrylic markers used for?
Acrylic markers can be used for painting, calligraphy or DIY crafts. Thanks to their covering capabilities, they work great on surfaces like glass, wood, rocks, fabric, canvas, and, of course, paper.
Performance
My experimentation with the Lightwish acrylic markers was primarily on paper, though I briefly tested their performance on glass and fabric, where they worked really well.
While creating a small painting, I found myself impressed by these acrylic markers. Their brush tip is a standout feature, allowing for both broad coverage and intricate detailing. However, when painting with them I noticed a few flaws that bothered me.
When covering a large area the application can get streaky. A second layer helps reducing the streakiness, though layering light colors over darker ones can be challenging. It's advisable to plan your artwork accordingly.
Additionally, the white marker demonstrates less coverage over darker hues, requiring multiple layers to achieve visibility.
Lightwish 48 Colors Acrylic Paint Markers
Pros
Brush tip is wonderful
Rich and vibrant color selection
Ease of use and application
Can be used for various materials
No need to shake them
Cons
Color of the cap not accurate to the actual color
Occasional color swaps within markers
Light colors struggle to fully cover darker ones
Uneven application on larger surfaces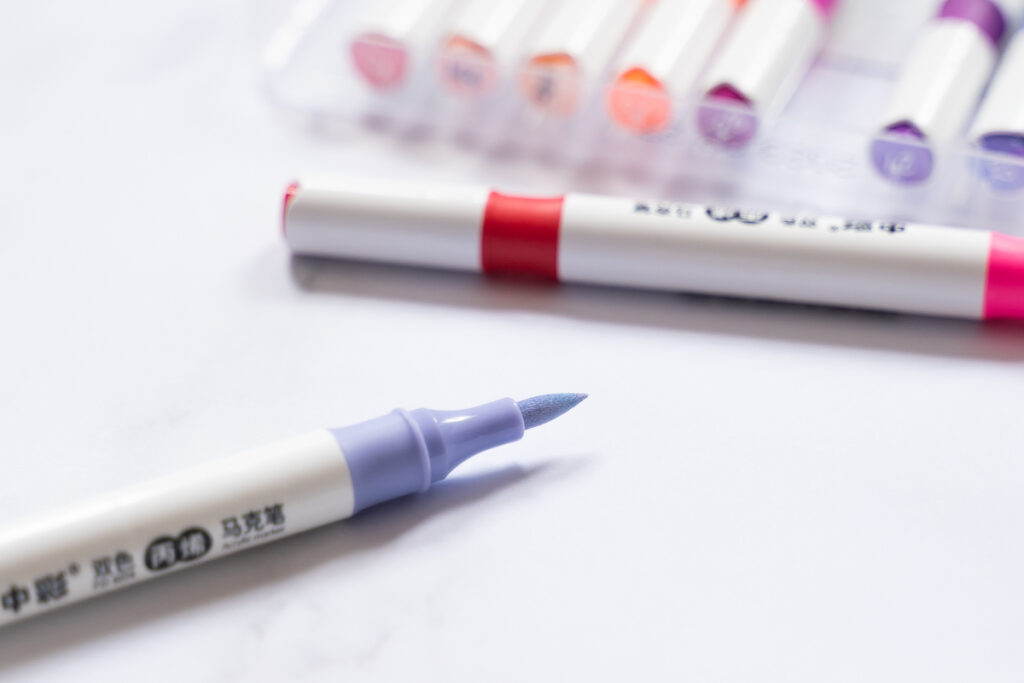 Final thoughts
My encounter with the Lightwish acrylic markers was really enjoyable, and considering their approximate price of $20, I can truly recommend them. I think they are perfect for crafting and little paintings.
While I do wish the lighter shades and white marker exhibited stronger coverage over darker tones, their exceptional brush tip compensates for these limitations. If you're on the lookout for quality acrylic markers, you can't go wrong with these.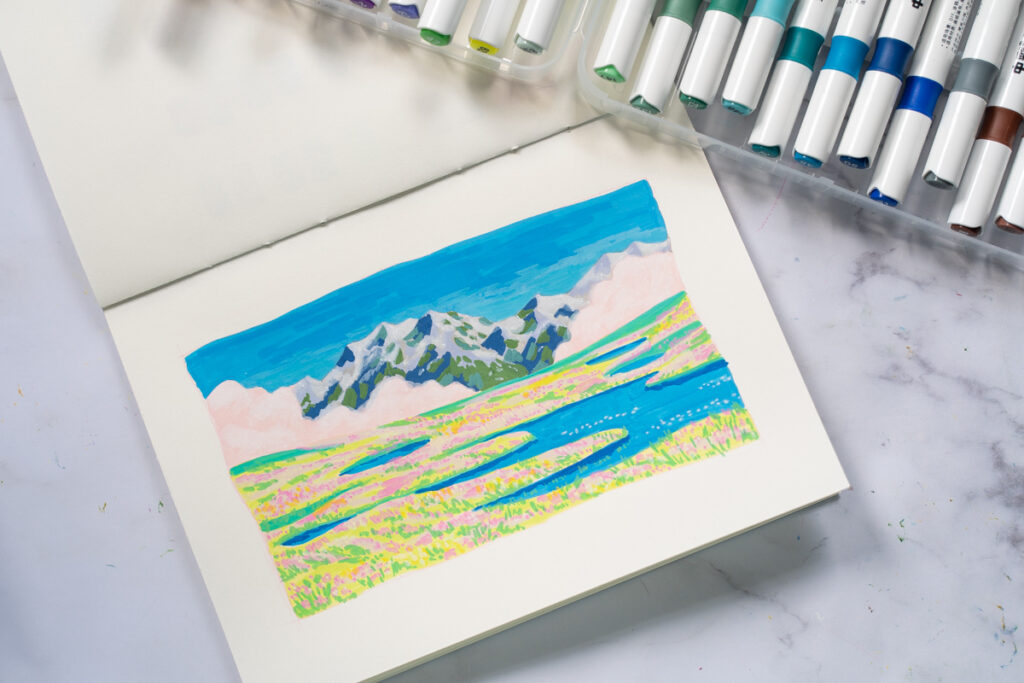 ---
Feel free to share your thoughts on these markers and your experiences with acrylic markers in general. Your insights can be truly inspiring for fellow artists!
What next?
Read some of my other reviews: