If you should do anything this year it's to start painting. Yes, painting can be super frustrating, it can be expensive, you'll probably fail more times than you succeed. But it will be so rewarding!
No matter if you've never painted before or if you're a professional painter, here's why you should be painting regularly.
1. Because you can
Admittedly, this sounds kinda boring, unconvincing and even a bit cliché. But hear me out.
Have you ever looked at a great painting and wished you could paint like this? The truth is, you can! Well, maybe not immediately but you can get to that level of greatness eventually.
Drawing and painting are skills that can be learned like any other skill. You don't need to have "talent" to be able to paint. A gold winning athlete isn't just born that way. Because they put in hours and hours of training they were able to succeed.
It's the same with painting. If you have the desire to paint or learn how to paint that's all you need to start.
2. It's a fun hobby
If you're looking for a new hobby you should definitely give painting a try. Instead of scrolling your phone pick up a brush and some paint. Time goes by way faster and it will result in a feeling of achievement.
There are so many different types of paint and ways you can paint with them. I'm sure that painting will bring you great joy.
3. Better Mental health
There's a reason art therapy is a growing treatment for mental health disorders. By painting (and creating) you can resolve conflicts and reduce stress. Additionally it helps to get your mind off things.
When painting you focus on what's in front of you, on your blank canvas, on mixing the right color, on your imagination. Because you're so highly focused and concentrated on your painting it's easy to loose track of time and enter a state of flow.
It gives your brain a break from your usual thoughts and you will get a sense of achievement from creating something. Expressing yourself through art can help improve your confidence and reduce anxiety.
4. You don't need much
To start painting you really don't need much. A brush, a surface and paint (of course) is all you need. You can paint everywhere and whenever you want.
There are no membership fees and you can even paint at an advanced age (as long as your hands work).
If you paint with watercolors for example, it's super portable. You could get a small watercolor pan set (like this one) and a portable water brush (like this one), grab a sketchbook and you're good to go.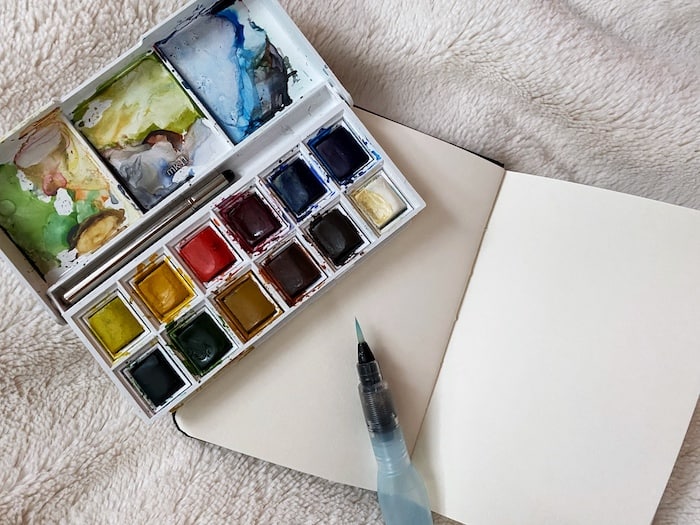 5. Attention to Detail grows
When you're painting from reference (no matter if from life or from pictures) you will pay much more attention to what's in front of you. You'll notice how the light hits the object and where the shadows start. You'll see the different shades of a color. Small details is what will no longer be invisible to you.
Painting regularly will build your visual library. And it's likely that when you're not painting you will pay more attention to your surroundings and think about how you would paint something.
6. there is always a result
Unlike a mindless scroll through Instagram or TikTok, a painting session will always leave you with something to show.
Even if you made something you hate, you took the time and made something! And I think that's a great achievement.
At best you made a great painting! You could hang it up in your space, gift it to someone or you might even be able to sell it.
If you're interested in starting to paint with oils check out my blogpost here.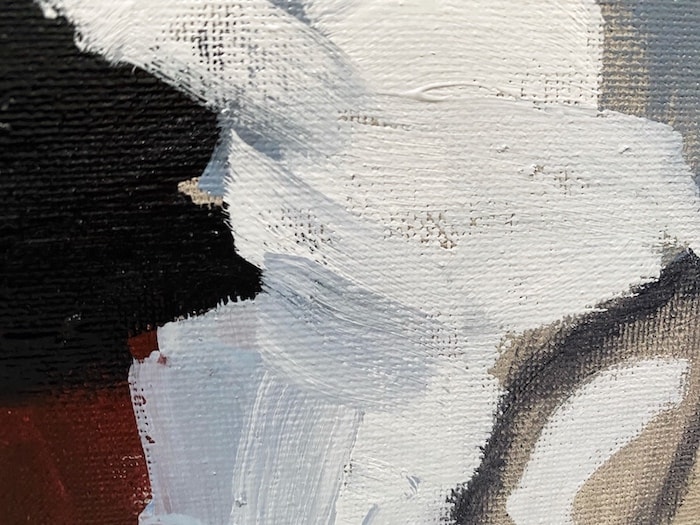 7. It's great to look back
If you paint every week or even every day you're bound to make progress. You will improve and then it is great to look back.
Looking at old paintings is amazing because it will show your progress. You probably won't like your old pieces very much but you can see the style, the way you painted and what inspired you back then.
Isn't it cool to look at drawings and paintings you did as a kid? Yes, they weren't any good and you probably won't remember making them but it is still so interesting to look through them.
Imagine 10 years from now looking at your current paintings, maybe showing it to others and seeing how much you and your style have changed. It will be amazing.
Start Painting
Hopefully this will inspire you to start painting. There are way more positive aspects than negatives and you will get so much out of it.
Have fun and let me know what the best part about painting is for you.