E-Book
Beginner's Guide to Painting With Oil Pastels
Mastering a Lemon Still Life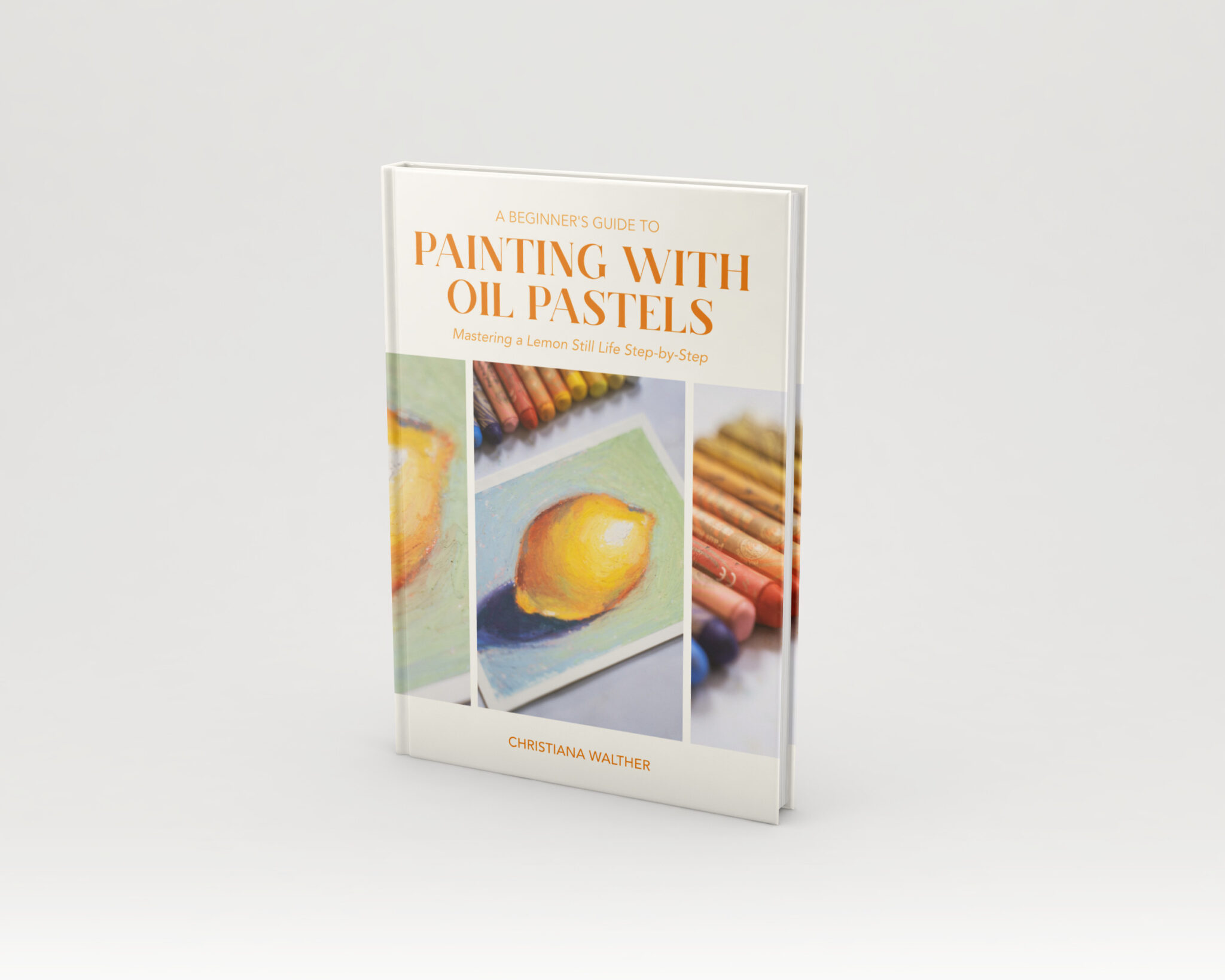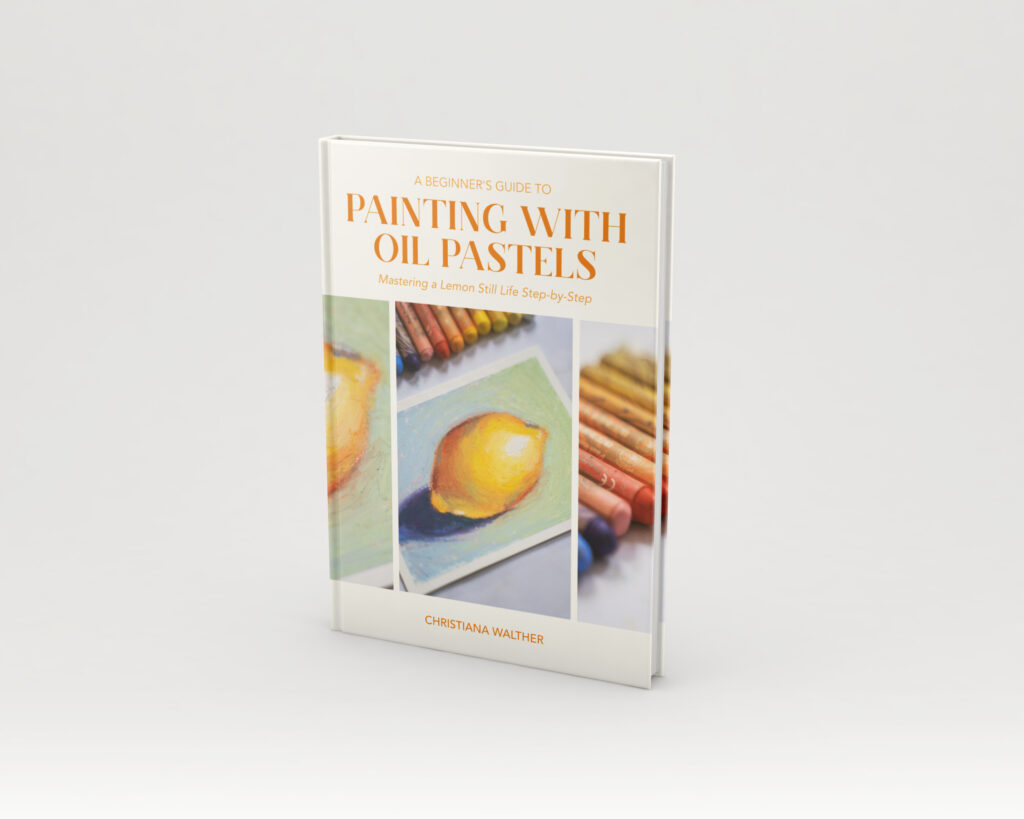 Get Started Painting with oil pastels
Only 7,99€
Learn how to paint a lemon still life and discover the secrets to painting with oil pastels with this comprehensive step-by-step ebook.
Are you tired of struggling with oil pastel painting?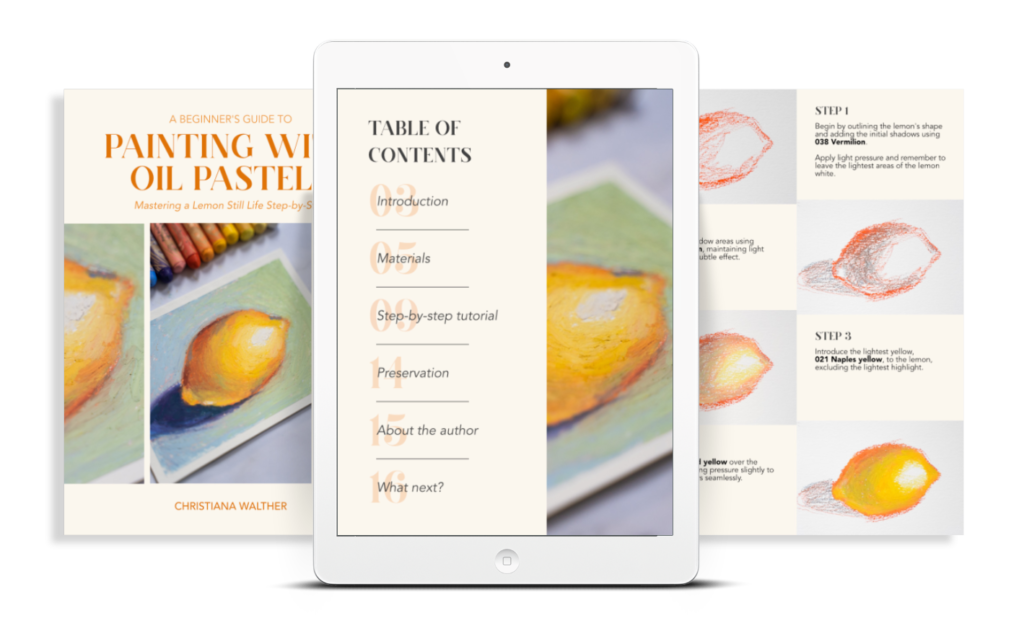 This 16-page (PDF download) e-guide is chock full of valuable information to help you get started with oil pastels.
Here's what's inside:
An overview of what you need to get started painting with oil pastels
A step-by-step tutorial on how to draw a lemon still life
A link to a real time step-by-step video
Tips on how to preserve your oil pastel painting
Hi I'm Christiana
and I've been where you are. Struggling to create artwork with oil pastels that doesn't look like a toddler has drawn it. Trying to figure out how to layer this medium and paint like the impressionists.
If we haven't met yet, I'm a traditional artist with a bachelor's degree in media design and computer science. I create art tutorials and helpful programs – including the Beginner's Guide to Painting With Oil Pastels ebook you are viewing here.
My purpose is to inspire people like you by sharing creative inspiration, with the ultimate goal of encouraging people from all walks of life to pick up a pencil or brush and explore their artistic potential.
Thank you for being here and for considering the Beginner's Guide to help you develop your oil pastel painting skills!
What those with the guide have to say
I learned something new
I'm a traditional artist and I love all mediums and trying new ones. I wanted to learn something new and since I haven't used oil pastels much I thought I would give them a chance.
This guide has really helped me learn new techniques and I loved following along to the video. The written instructions were a great addition.
– Cal G.
Perfect for me as a beginner
I have never used oil pastels before I found your guide but thanks to you I already learned so much. I will definitely invest in a bigger oil pastel set now.
– Jenni
Super Helpful!
I painted the lemon with you and already learned a lot. The guide combined with your video of the lemon were perfect for me since I am such a beginner.
Thank you for your calm and patient approach.
– Debby
Learn How to get started
Perfect for beginners and intermediates, this guide is a great introduction into the world of oil pastels.
From selecting the perfect color palette to mastering texture and highlights, you'll learn everything you need to start painting with this incredible medium.
Discover how to paint a lemon still life
With the comprehensive step-by-step photos and the written explanations of each step you will be a still life master in no time.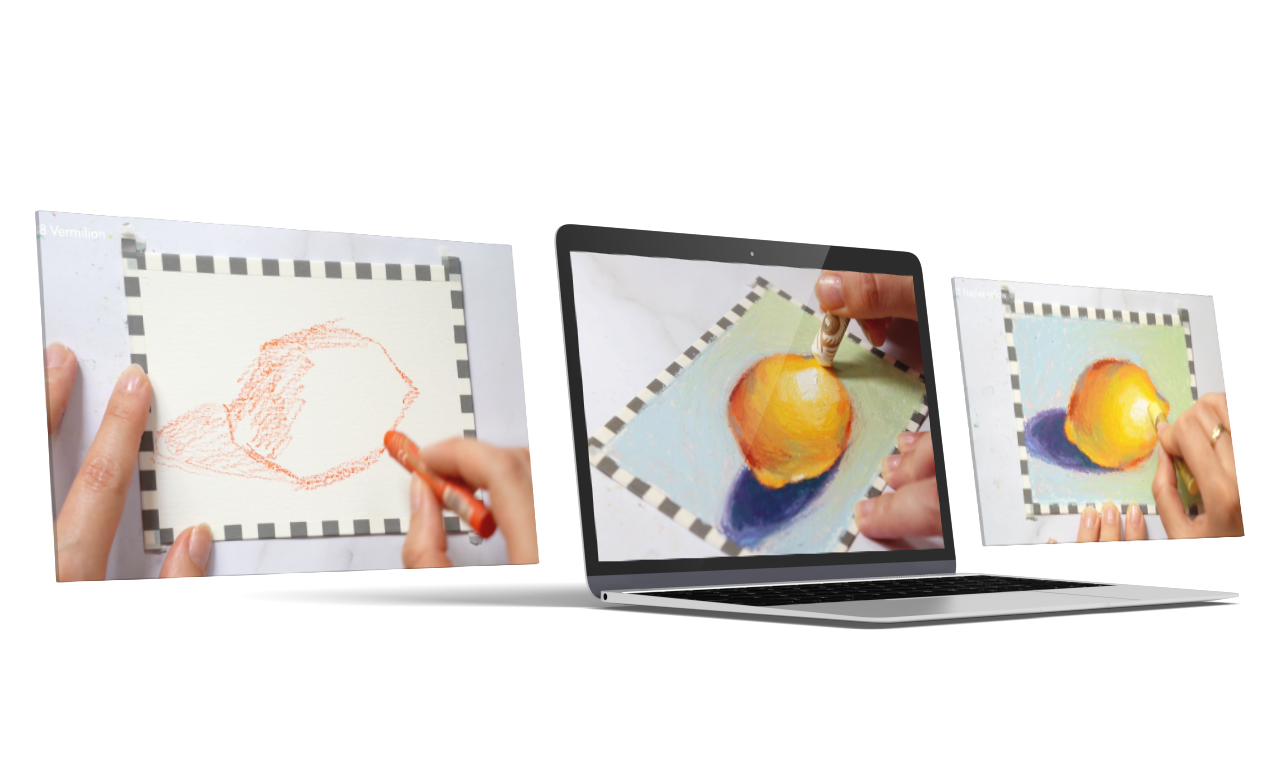 Follow along to the real time video
In the guide you will also find a link to a real time drawing video so you can see exactly how I painted the still life and follow along in your own pace.
Don't miss out on this opportunity to elevate your artistic skills and create stunning citrus-inspired masterpieces.
Stop Struggling. Start Oil Pastel Painting.
Get your copy of the Oil Pastel Beginner Guide today!
Only 7,99€
Answers To Your Questions
Is this a hardcopy book?
The Beginner's Guide to Oil Pastel Painting is only available in digital format as a PDF ebook, which you can either read digitally or print out yourself for your own convenience! There are not hard copies of the book available at this time.
How long do I have access to the Guide?
How does lifetime access sound? After purchasing, you have unlimited access to this digital book for as long as you like – across any and all devices you own. Also, the Oil Pastel Guide is downloadable after purchase, so you can download and print it for your own personal use!
"Christiana's Beginner Guide to Oil Pastel Painting has been a game-changer for me! This helpful resource is perfect for anyone struggling with oil pastels. Thanks to her guide, I've fallen in love with this medium."

– Claire S.
Get Started with the Beginner's Guide to Painting with Oil pastels!
Please note, this is an instant digital download (nothing will be shipped).